He's All About The Music!
"As your DJ, I hook up TWO laptops at the same time – one for instant music playing back-up, no down time. As your local Michigan Music and Entertainment Information Service, my site provides unmatched amazing lists of music services, entertainers and popular events."
Popular Michigan DJ for Weddings and Events
Mike is a Respected Professional Michigan Wedding DJ and Mobile DJ Service for special events. Based in the center of metro Detroit, he is well-known, has over 30 years experience, and specializes in variety music – blasts from the past to today's top tunes. Book him for your event in Southeast MI and other areas in the lower peninsula.
For complete no hidden information about Mike's Professional Wedding DJ Service, including his prices and other important details, click → Wedding DJ Service Information
For information about Mike's DJ Service for Events and Parties, click → Mike For Events
Mike is not your average DJ. He is sophisticated at weddings and elegant black-tie receptions to fun and interactive at other events. He has accounts with PrimeCuts MP3 New Music Subscription Service, AmazonMP3, iTunes, Rhapsody and Spotify.
His Primary Goal is to make your musical desires a reality. As a DJ, he wants to satisfy and impress the person who pays for his service with the philosophy that whomever is paying is entitled to what they want and how they want it. As a Music Information Service, he wants to provide you with as much local information as possible – for free, no strings attached.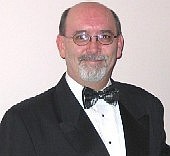 This website features Free information, No advertising pop-ups, No pop-unders, No logins!
Discover Michigan Bands Musicians DJs Entertainment
Mike links you to over 2,000 Michigan Music Services and Entertainment Information! Mike is a Proud Supporter of Michigan Music Artists, Music Services, local entertainment. Find or list Michigan Bands Musicians DJs, Recording Studios, Karaoke Hosts, Music Festivals Events, Major Concerts, music stores, record stores, music lessons, other local entertainers and more.
Find All Types of Performing Entertainment in Michigan
Mike's Find All Types of Entertainers In Michigan page is the Numer One resource anywhere on the internet to help you find – or get – almost any type of entertainer available in Michigan. In addition to individual listings on this site, Mike puts you in touch with full service entertainment companies that supply show bands, national recording artists, djs, dancers, magicians, comedians, impersonators, murder mysteries, marquee speakers and so much more.
That page also has links to directories featuring lists of specialized entertainers and entertainment. Only Music Slavin Mike makes this helpful all-encompassing list of resources available to you for free. To see find entertainers page → click here
And... if you know of a music service, entertainment or entertainer in Michigan who is not listed on this site and already has their own website or web page, Mike will be glad to add their listing at no charge. Anyone can send their info to Mike → click here
Mike created this site for those who need a high quality Michigan Disc Jockey and for those who want quick access to Mike's unmatched and growing wealth of information about local music, entertainment, and popular events.
Mike is on Facebook, click → Music Slavin Mike Your Musical Slave Facebook Page
To quickly contact Mike by e-mail, go to → Message For Mike page.
note: due to spammers, that quick contact e-mail address changes frequently.
In 2007, 2008, 2009, 2010, he was listed as a top Metro Detroit Wedding DJ at WDIV TV 4 The Best List. In 2011, he was added to the inaugural Detroit A-List of Best Services.
In 2012, Mike was voted into the A-List Top 10 of all Metro Detroit Wedding DJs.
in 2013, He was again voted into the A-List Top 10 of Wedding DJs.
Also... check out his list of Popular Events In Michigan. He also lists Metro Detroit Banquet Halls and Wedding Venues including their addresses, phone numbers and links to their websites, Photographers Videographers in Michigan, plus more free info for you to use.
---
Mike created a wedding site that lists an amazing amount of Wedding Services located in Michigan, large and small, established and new. More linked listings for MI than any other site!


Mike helps put together the annual → Michigan Vet Fest Music Festival
He is a proud supporter of U.S. Veterans, Active Duty, and their families.
In Addition to link partners, Mike is listed in many websites, including...
WeDJ.com - Locate a DJ or Photographer Nationwide
Party Blast directory for wedding and party services
wedfolio + wedfolio Mike's Page
Official Website of Music Slavin Mike – Your Musical Slave
It is Mike's desire to be of help to the people of Michigan, the U.S. and beyond.